About Us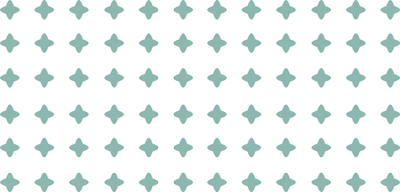 Cosmetology – Weight Loss – Microblading
No denying that Aesthetics is created under the fact that our first impression anywhere is projected through our appearance and personality. Hence, the medico-aesthetic clinic offers the best of aesthetic medicines, a positive approach, and beauty solutions under one roof. There have been great revolutions and innovations in the field of cosmetology, and the clinic offers a wide range of services at great prices viz. Anti-aging treatments like Q-Laser Tightening, Skin Rejuvenation with Oxygen Facial, Carbon Peel Laser, and Acne Treatment with Acne Treat Session, Brightening Glow Peel, and much more. The clinic has very eminent Hair Fall, Pigmentation, and Dark Circles treatments. Aesthetics also offers few body lightening services like Underarms Lightening, Knees/Elbow Lightening, and Body Lightening. 
With dynamic lifestyle changes, one has to keep their body fat-free and fit. One's personality automatically brightens when feeling confident about their weight and health. Here at Aesthetics, the team thrives to provide well-curated weight management services designed to achieve optimal results to brighten up confidence and motivate anyone who steps in. The vision doesn't end here! The array of services by Aesthetics also includes Microblading service, a form of cosmetic tattoo.
Discover a new version of beauty and grace."
Aesthetics by Dr. Jyoti is a vision to create a better, qualitative, and graceful way towards cosmetology, weight loss, and microblading. The clinic is situated in the Vaishali Nagar area of Jaipur City. Taking a holistic approach towards the beautification of the looks, Aesthetics is a place known for its value for money services. It's an advanced facility with expert professionals and revolutionary technology. They have truly set a high standard for professionalism. We Help You Stay Healthy
The Doctors
Dr. Jyoti Choudhary
Dr. Jyoti – The Visionary behind Aesthetics.
With a rich experience of 14 years in the beauty industry, BAMS Doctor, Cosmetologist, and Lifestyle Expert Dr. Jyoti believes that true beauty lies within, but to harness this beauty, a perfect regime with a healthy lifestyle is of absolute vitality. Her passion is reflected in her profession and it grew multifold after working with big names in the market such as Looks Salons, Eminence Organics among others. Aesthetics is founded on the ground of passion and dream. With Aesthetics, she thrives to create a safe space for her clients where they can become not just better but the best versions of themselves and reignite the lost flame of self-confidence.

Happy Faces of Happy Clients
I booked a session for microblading treatment. The doctor was friendly and really patient during the whole process. The place was hygienic and well maintained. Highly recommended!!
 5/5

Book An Appointment