Anti Aging
PRP- Vampire Face Lift
The Vampire Face Lift, also known by the name "vampire facial" is a treatment that involves drawing out your blood. This procedure helps to reduce wrinkles, diminish acne scars, and makes your face look plumper and brighter. The platelet-rich plasma is induced (or injected) into the skin at specific depths according to the preferred needs of the client. The blood is then spread on the face. Vampire Face Lift is an advanced skincare treatment that uses the body's power of healing. It is a quick procedure that restores the youthfulness in your skin.
Q-Laser Skin Tightening
If you are looking for an aesthetic treatment that removes dark spots, freckles, and tattoos from the skin, then we would recommend you to go for Q-Laser Skin Tightening. It is a revolutionary procedure well suited for Indian skin. This laser treatment, performed by professionals at Aesthetics by DrJyoti will enhance your skin as it goes deep within the layers. The Q-Switch laser specifically works on melanin present in the skin and treats it without affecting the surrounding skin. It is extremely effective, painless and gives you desired results in no time. This treatment is recommended by specialists all around the world for patients having wrinkled skin.
Diamond Polishing Treatment
Diamond Polishing Treatment or Microdermabrasion is an advanced treatment that exfoliates dead skin and promotes the healthy growth of new cells. It is performed widely everywhere. Diamonds are preferred over crystals because they are harder and provide faster results.
Here, in this method, diamond tips are used in microdermabrasion machines. After examining the history of a patient, the procedure starts. The pressure, intensity and length of treatment are set accordingly to the patient. Diamond helps in smoothing the surface, resulting in younger and glowing skin.
Not only does it enhance your skin, but also improves blood circulation.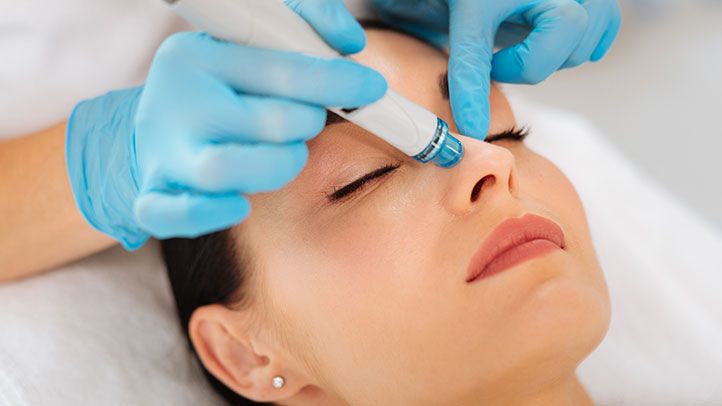 Hydrafacial

Hydrafacial or "hydradermabrasion" is a treatment that includes exfoliating the skin deeply and applying hydrating serums. The intense exfoliation helps in deep cleaning the skin, while the serums help in replenishment. Hydrafacial is commonly conducted to treat certain conditions of the skin such as acne, wrinkles, dryness and fine lines. Book an appointment at Aesthetics by Dr Jyoti and get the treatment done safely by our professional aestheticians.
Botox
Botox is a protein that is commonly used for cosmetic and medicinal uses. Botox helps in making the skin look less wrinkly. Oftentimes, it is used on frown lines, facial creases and lines around the eyes. The effect of Botox treatment lasts from 3-12 months. At Aesthetics by Dr Jyoti, this treatment is performed by professionals of aesthetics carefully. It is completely safe and done in accordance with the skin type.
Hyaluronic Injectable Boost
Hyaluronic Acid is an injectable temporary derma filler. With age, the parts of our face start to become thin due to loss of volume. To restore the plumpness and vibrancy, Hyaluronic Injectable Boost can be done. Under this method, hyaluronic acid is injected into the skin to reduce wrinkle lines and unnecessary face folds. Once you get this acid injected, results can be seen shortly after.
Dermal Fillers
When the facial tissues start getting thinner, causing hollowness in the face, Dermal Fillers are the best form of treatment. Dermal Fillers are gelatinous substances that are injected beneath the skin. It is a cost-effective treatment with little or no downtime. For those who experience early signs of ageing, Dermal Fillers can be very helpful.
What these fillers do is reduce wrinkles and restore the plumpness of the face. Our professional team has provided this treatment to a satisfactory group of clients and the results are promising.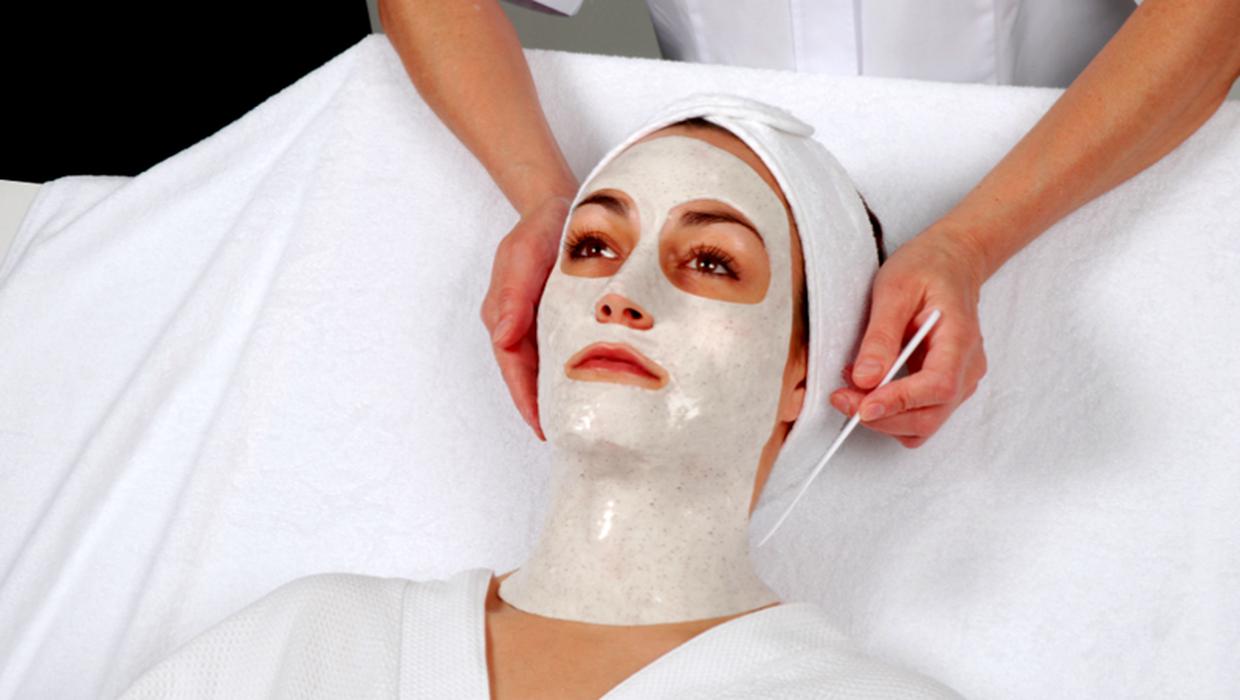 Meso-vit facial
The Meso-vit facial caters to the anti-ageing needs without involving knives, as used in cosmetic surgery. This treatment includes the application of vitamin-rich serum to promote the healthy growth of cells and restoration of the hypodermic layer in the skin. Microneedles are then smoothly injected into the skin to open pores so that the serum can be absorbed. It is a perfect solution to deal with skin that lacks a healthy glow. The method is tested, tried and highly effective!
OxyGeneo facial treatment
Oxygen is an inseparable part of our life. Other than helping us to survive, oxygen reaps many benefits for our skin too! The OxyGeneo facial is a successfully emerging treatment and is highly recommended by aestheticians all around the world. It includes exfoliation benefits, skin revitalization and skin healing. The best part, it is safe and effective for all skin kinds! OxyGeneo treatment reduces the size and visibility of pores on the skin, reduces hyperpigmentation, replenishes skin and improves its texture.
Call Us

+91 93588 19882