Skin Rejuvenation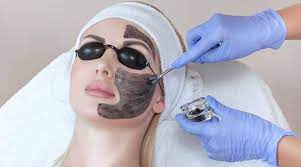 Carbon Peel Laser
 Carbon Peel Laser treatment is well-suited and highly effective for people with oily skin, enlarged pores and acne. In this method, the aesthetician applies a layer of liquid carbon to your face. This layer will absorb all the dirt and oil from deep within the pores. Once the layer dries, a laser on the low setting is passed over the skin to help it bind with the epidermis. Then, with the help of a higher laser setting, the layer is broken into small particles, and the smoke evaporator attached to the laser removes all the particles, including the dirt. It results in tighter pores, clear and glowing skin.
Botox
Botox is a protein that is commonly used for cosmetic and medicinal uses. Botox helps in making the skin look less wrinkly. Oftentimes, it is used on frown lines, facial creases and lines around the eyes. The effect of Botox treatment lasts from 3-12 months. At Aesthetics by DrJyoti, this treatment is performed by professionals of aesthetics carefully. It is completely safe and done in accordance with the skin type.
Dermal Fillers
When the facial tissues start getting thinner, causing hollowness in the face, Dermal Fillers are the best form of treatment. Dermal Fillers are gelatinous substances that are injected beneath the skin. It is a cost-effective treatment with little or no downtime. For those who experience early signs of ageing, Dermal Fillers can be very helpful.
What these fillers do is reduce wrinkles and restore the plumpness of the face. Our professional team has provided this treatment to a satisfactory group of clients and the results are promising.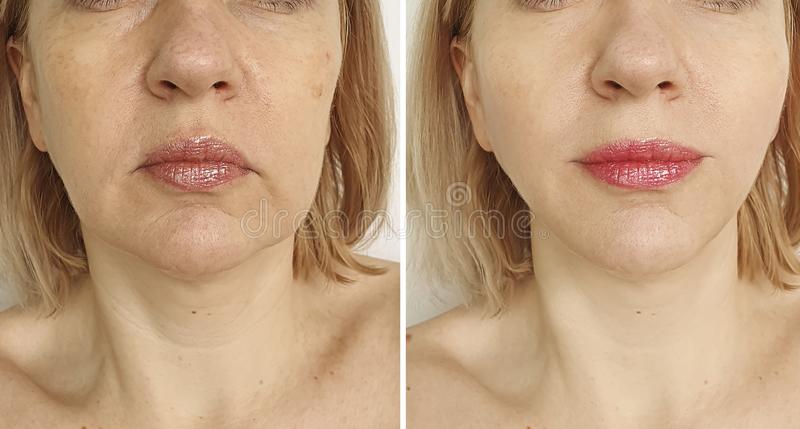 Thread Lifts
This procedure is performed by using temporary sutures to create a noticeable "lift" in the skin. While the sutures are in the face, it causes a tightening sensation. It is a safe alternative to facelift surgery. It can be performed on a single area or several areas at once. The commonly targeted areas are the jawline, cheeks, forehead and the area under the eyes.
Thread lifts create visible sculpts on the face. The benefits of getting thread lifts are- stimulates collagen production, smooth facial appearance, reduces wrinkles and gives younger skin. Thread lifts are cost-effective and fast.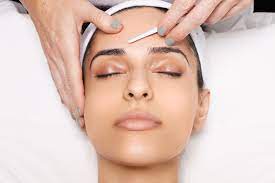 Dermaplaning and Hydration

Dermaplaning and Hydration are two treatments performed orderly. The first treatment, that is Dermaplaning is a skin-exfoliating method that accurately removes dead skin cells and tiny hair, leaving smooth and glowing skin afterwards. It leaves space for the skin to restore itself by removing unwanted debris from the outermost layer. Once done with Dermaplaning, a hydrating mask is applied to the skin. This mask helps the skin to moisturize and gain its nourishment back.
Dermaplaning and Hydration are safe and effective for all kinds of skin.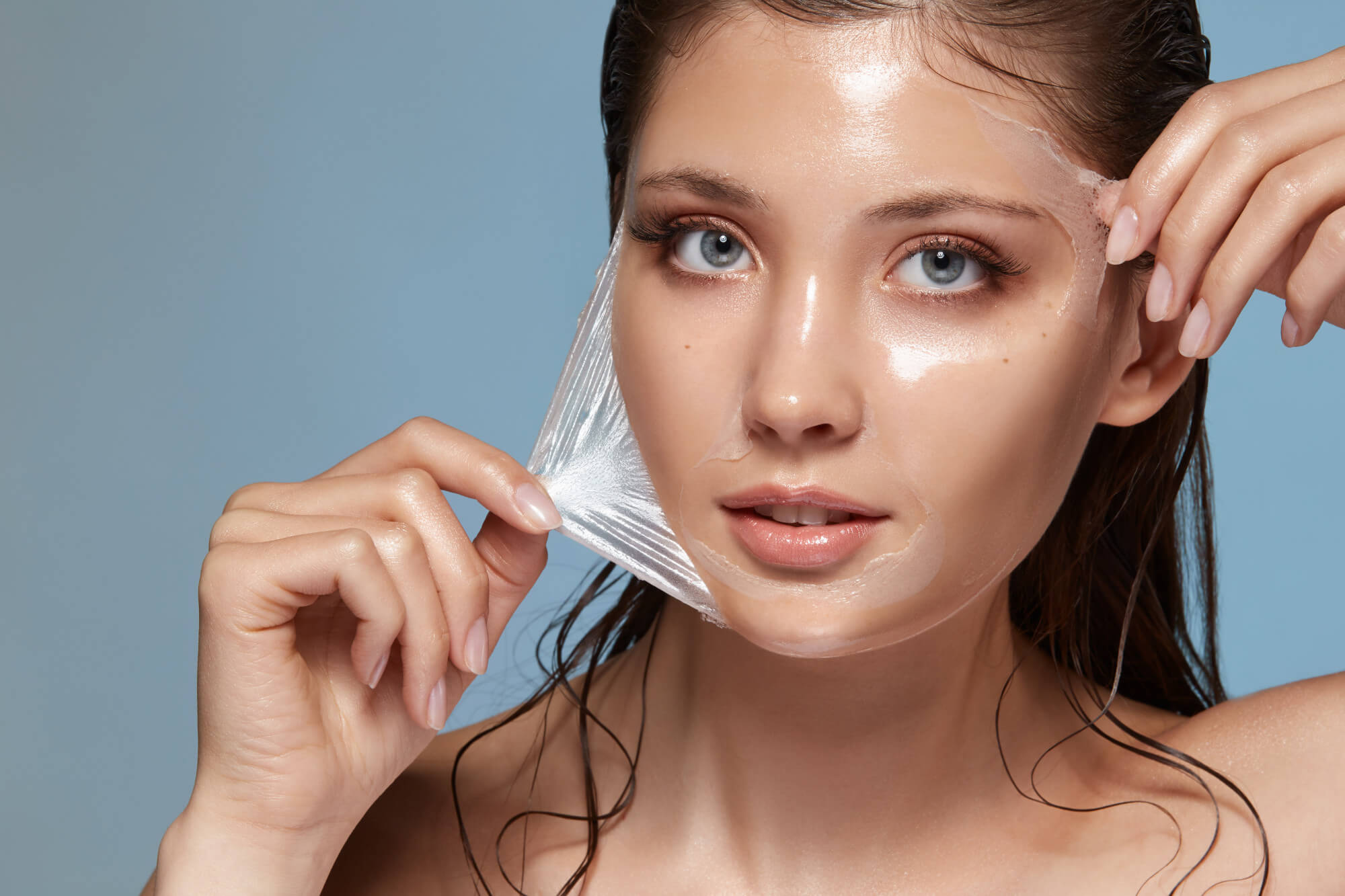 Brightening Glow Peel
Brightening Peels are designed to reverse the dullness your skin might experience. With a formula consisting of Vitamin E, acai fruit extract and Sodium Hyaluronate, the Brightening Glow Peel gives a healthy luminous glow to your skin. It treats the wrinkles, retains moisture on the skin and balances out your skin tone. This treatment is often combined with radio-frequency/ultrasound treatment/ LED therapy for results like skin-lightening.
Hyaluronic Injectable Boost
Hyaluronic Acid is an injectable temporary derma filler. With age, the parts of our face start to become thin due to loss of volume. To restore the plumpness and vibrancy, Hyaluronic Injectable Boost can be done. Under this method, hyaluronic acid is injected into the skin to reduce wrinkle lines and unnecessary face folds. Once you get this acid injected, results can be seen shortly after.
Call Us

+91 93588 19882